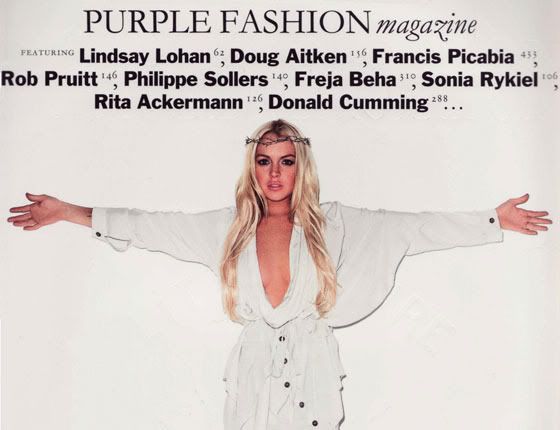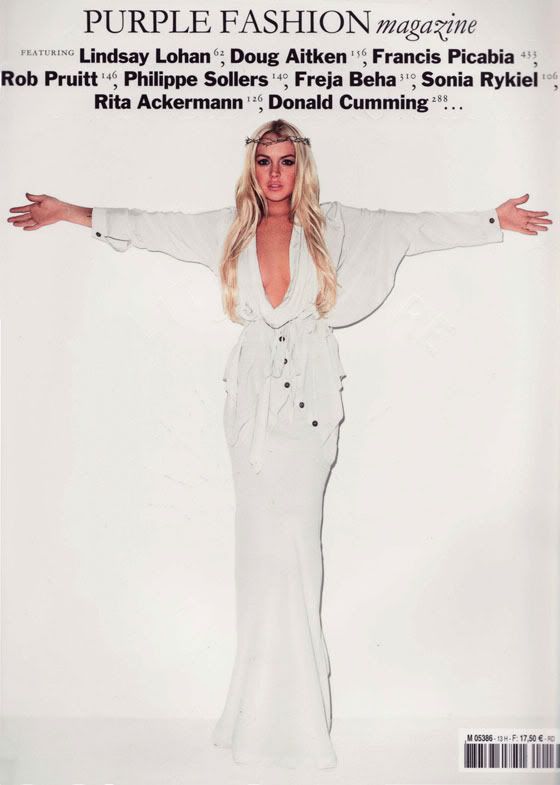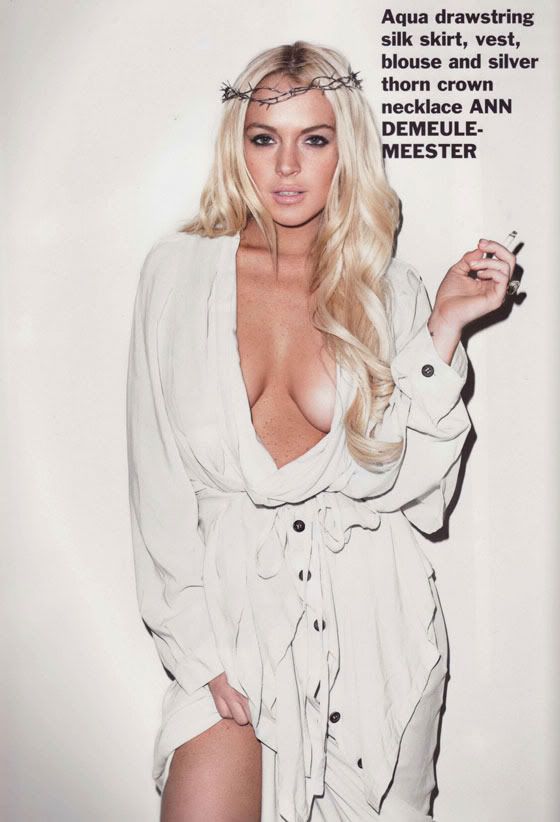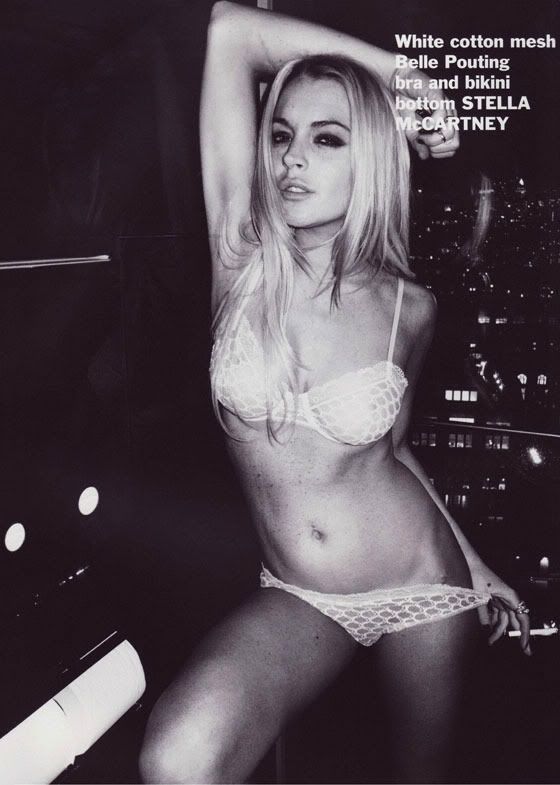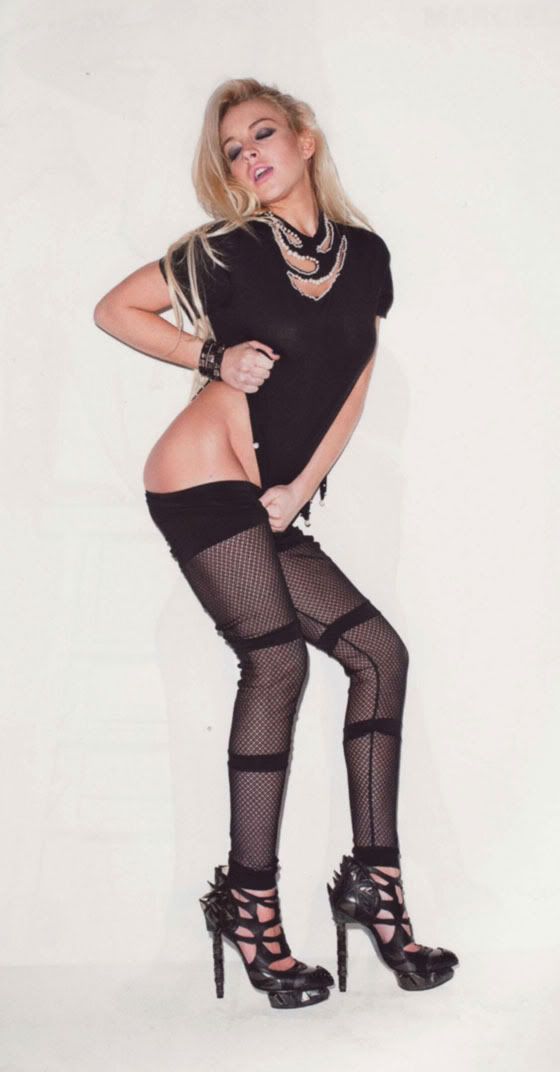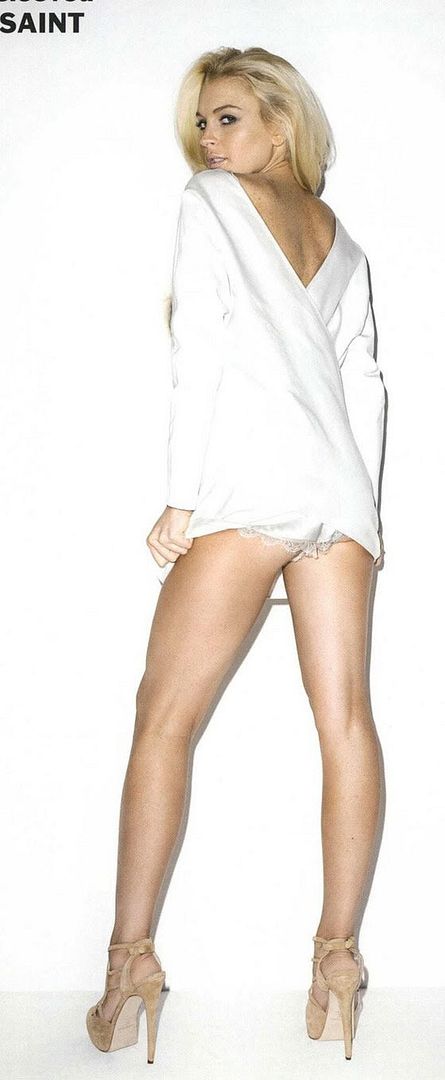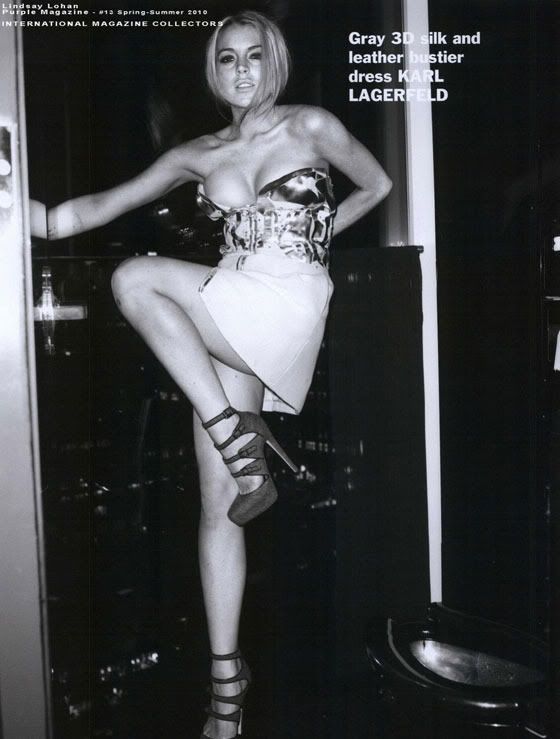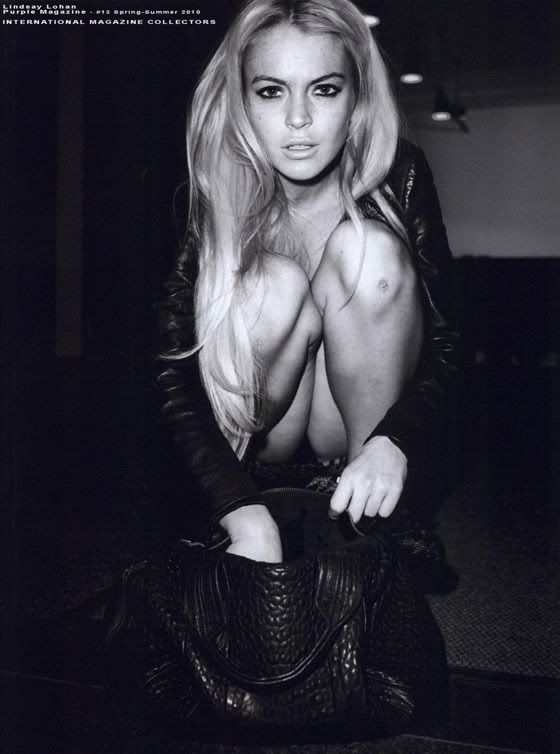 Since we're chronicling
Lindsay Lohan's downfall
(when's it gonna happen, damn it!!???!), I figure we shouldn't miss these even though they're a bit old. The pics in these layout were snapped by world famous
photographer Terry Richardson
. Props to him.
Anyway, I think
Anorak News had a great review of these pics:

This is Lohan sticking up for "real world issues/reality", like the right to bear you backside in pictures and wearing a burning hot bra for Haiti. Lohan's work is so loaded with deep meaning that in looking for it you might miss the soft porn and kinky Jesus…[Source]



I think she looks good. Love her hair.