1930s
JEAN HARLOW
Born in 1911, Jean Harlow (née Harlean Carpenter) became a Hollywood star who cemented her status as the original blonde bombshell after appearing in 1931's Platinum Blonde. Though Harlow died young - at the age of 26 - she went on to influence generations of future stars, including Marilyn Monroe, who reportedly idolized her, and Madonna, who immortalized her in her 1990 hit "Vogue."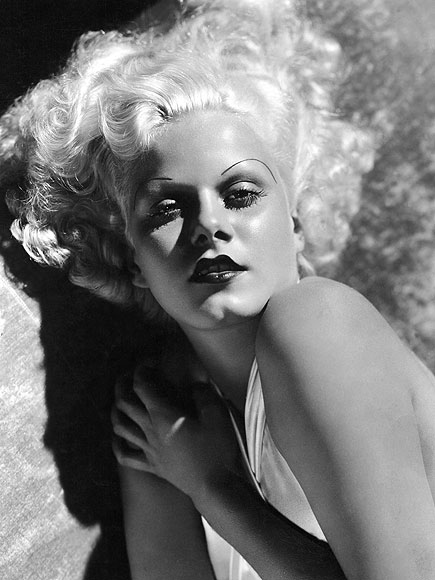 1940s
LAUREN BACALL
Discovered at 19 while modeling in New York City, Bacall was celebrated for her smoky voice and her smoldering gaze - which became known simply as The Look. The screen siren, who was named one of PEOPLE's 50 Most Beautiful in 1997, always claimed, "I always thought I had crooked eyebrows and crooked teeth. That's why I never understood why people called me a beauty."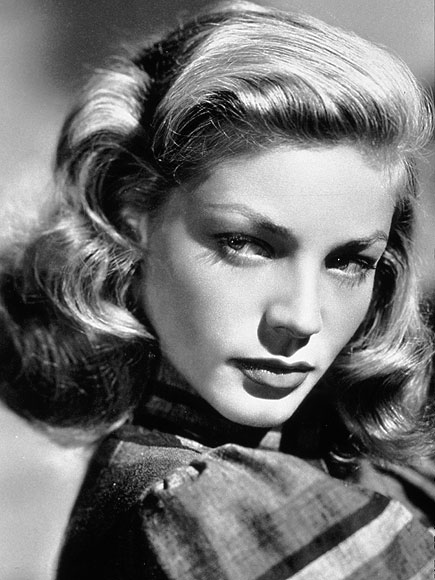 1950s
SOPHIA LOREN
Loren's humble beginnings - the Italian actress grew up in the slums of Naples - made her rise as an international sex symbol all the more meteoric. And her beauty was matched by her talent: She won an Oscar in 1960 for her role in Two Women, becoming the first actor to win an Academy Award for a non-English-speaking performance.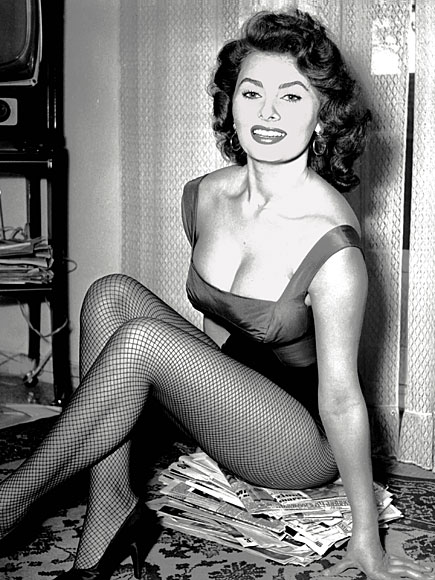 1950s
MARILYN MONROE
There are ample reasons why PEOPLE readers voted Monroe Sexiest Woman of the Century in 1999: 47 years after her death, the blonde bombshell continues to fascinate the public. From the breathless voice and the platinum locks to the hourglass figure, there has been no one who has quite captured the essence that is Monroe.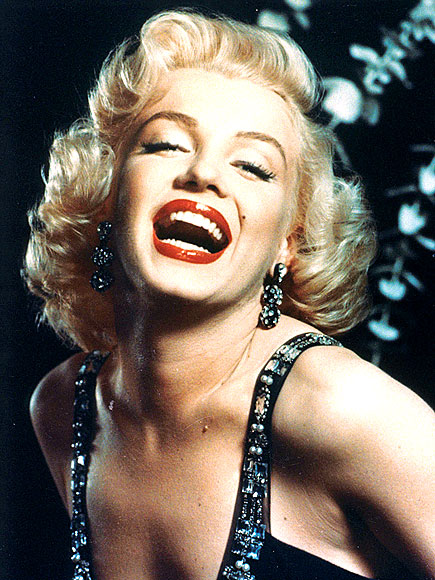 1950s
ELIZABETH TAYLOR
Known for her extraordinary violet eyes, Taylor was a breathtaking Hollywood beauty whose real-life dramas rivaled her larger-than-life onscreen roles. The star once remarked of her looks: "My face is something I look at in the mirror when I'm getting ready to make up. It's just a familiar thing that has to have something done to it."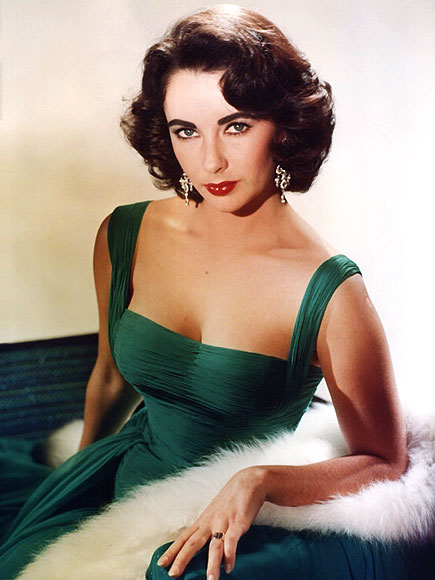 1950s
GRACE KELLY
With her timeless good looks and regal carriage, Kelly was the reigning Hollywood princess of the era, starring in such classics as To Catch a Thief and The Country Girl (for which she won an Oscar). So it was befitting that the actress won the heart of Prince Rainier and left stardom behind for a fairy-tale life in a pink palace in Monaco.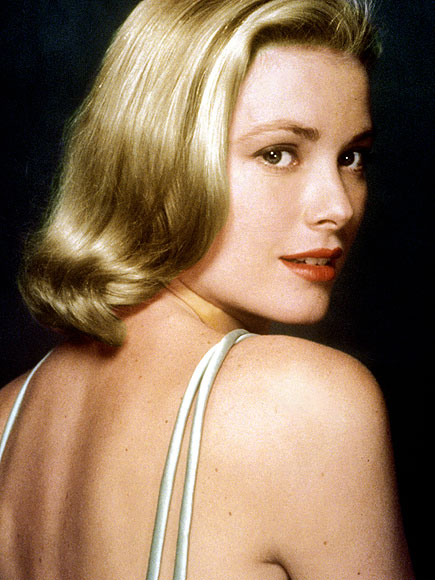 1950s
DOROTHY DANDRIDGE
As the first African-American actress to be nominated for a Best Actress Oscar for her ground-breaking performance in 1954's Carmen Jones, Dandridge fought for roles in an era when color barriers prevented the beauty from fully realizing her considerable talent. But nearly 35 years after her death, Halle Berry memorialized the star in the acclaimed TV biopic Introducing Dorothy Dandridge.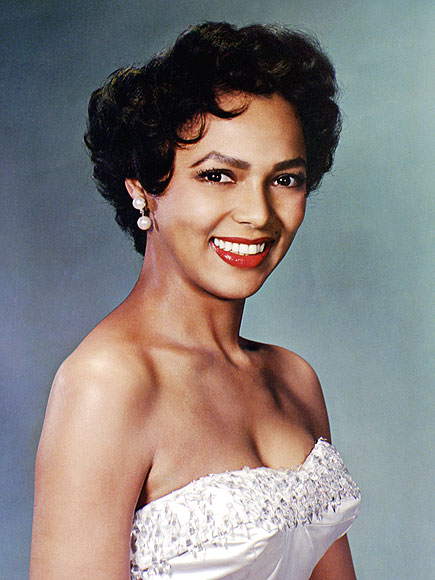 1960s
AUDREY HEPBURN
With her gamine-like beauty, Hepburn was a breath of fresh air in an era when sex goddesses dominated the big screen. The beloved actress (whose iconic roles in Breakfast at Tiffany's and Funny Face cemented her status as a style icon) and humanitarian told Barbara Walters in 1989: "Women can look like Audrey Hepburn by flipping out their hair, buying the large sunglasses, and the little sleeveless dresses."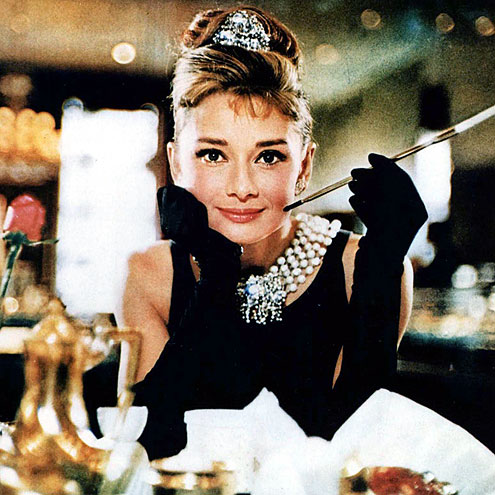 1960s
JANE FONDA
Fonda made a lasting impression on moviegoers thanks to her starring role in the erotic sci-fi movie Barbarella, where she famously stripped down during the film's opening credits. But the actress wasn't just another pretty face or, later, an '80s aerobics maven: She won two Oscars, including one for her portrayal of a call girl in 1971's Klute.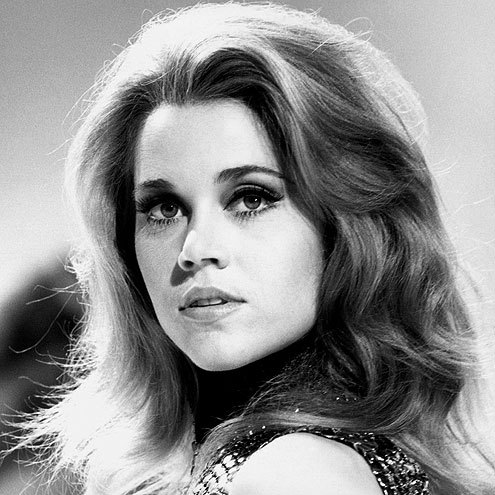 1960s
RAQUEL WELCH
Welch (born Jo Raquel Tejada) made history when she appeared in a furry prehistoric bikini in 1966's One Million Years B.C. - and stepped into the role as the new reigning sex symbol of the decade (after Monroe's death in 1962). But wearing that mantle wasn't always easy, according to the auburn-haired beauty, who once said, "Being a sex symbol was rather like being a convict."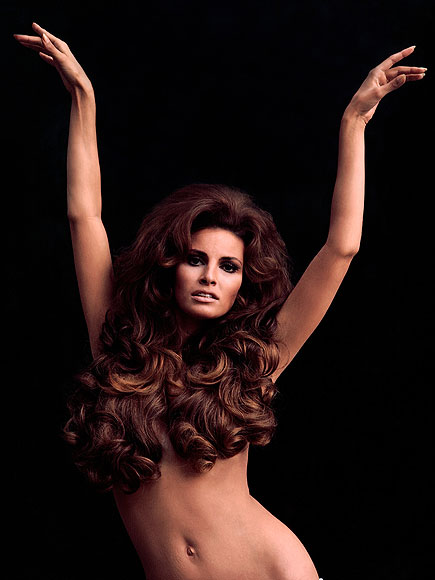 1970s
FARRAH FAWCETT
It's not hard to see why the public fell in love with this Texas-born beauty. With her mega-wattage smile and golden feathered mane, the Charlie's Angels star became the sex symbol of the 1970s after appearing in a red one-piece in what remains the best-selling poster of all time (with 12 million copies in circulation). Fawcett, who went on to garner respect as an actress, once said of her beauty: "Looking a certain way is a blessing and a curse."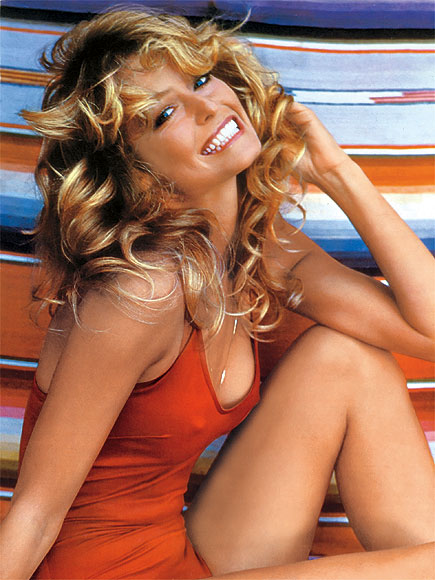 1970s
DIANA ROSS
As Motown's Supreme diva a decade earlier, Ross's second act was equally spectacular: She kicked off her solo career, reinventing herself as a disco queen, and launched her acting career. Her portrayal of Billie Holiday in 1972's Lady Sings the Blues earned her a best actress Oscar nod and won her a Golden Globe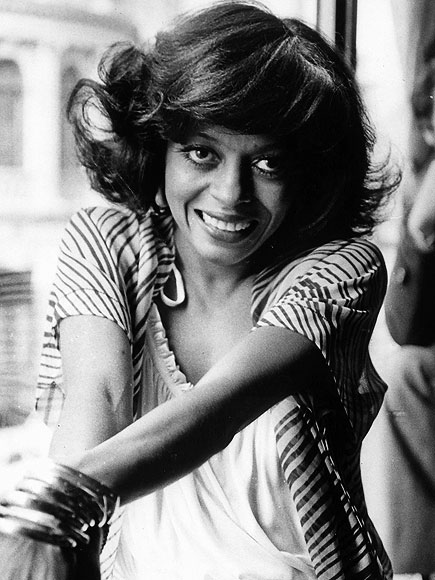 1970s
FAYE DUNAWAY
Born in 1941, the legendary screen star exuded sex appeal playing emotionally conflicted characters in classics like Bonnie & Clyde (opposite Warren Beatty) and Chinatown (opposite Jack Nicholson). While she was the unrivaled femme fatale of the '70s, Dunaway was also a gifted actress, scoring Academy Award nods for both films. She eventually won for Network in 1976.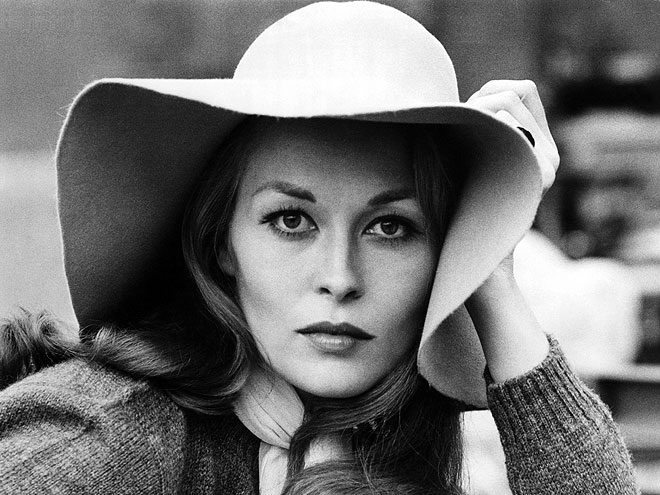 1970s
PAM GRIER
Grier's badass portrayal of an African-American woman out for revenge in Foxy Brown gave rise to the empowered woman of the '70s. Twenty-three years later, the actress tapped back into her tough-girl persona in Quentin Tarantino's 1997 hit film Jackie Brown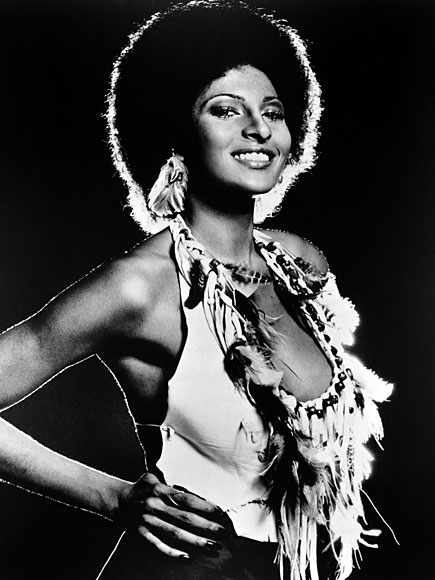 1970s
ALI MACGRAW
"I never got a sense of beauty in me. What I might have is style" - that was MacGraw's assessment of her own looks. Fellow actress Candice Bergen, however, said her pal possessed "all that intelligence and generosity and energy and sexiness" that makes it easy to see why the nation fell in love with her in Love Story.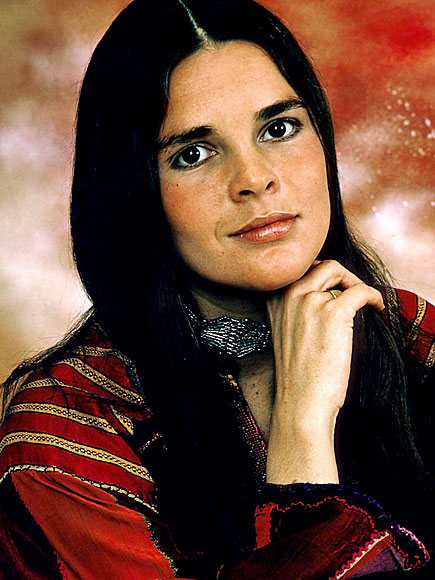 1970s
CYBILL SHEPHERD
Though Shepherd once said, "I want to be in a movie where all the men take their clothes off and I don't," the former beauty queen and fashion model's skinny-dip in 1971's The Last Picture Show was a scene stealer that launched her career. While Shepherd's good looks helped her break into movies, the actress's comedic talents (in the '80s hit Moonlighting) proved she was more than just a pretty face.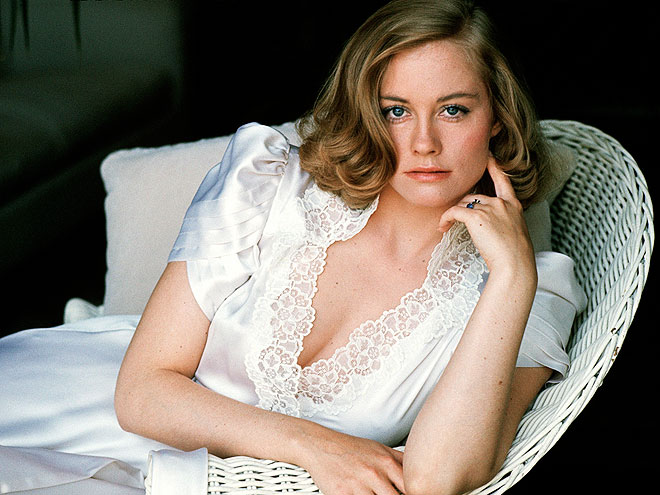 1970s
LAUREN HUTTON
Described by fashion designer Halston as "the greatest mannequin" in history," Hutton easily made the transition from modeling to movies with her captivating turn in American Gigolo. Though she was no conventional beauty - Vogue once wrote of Hutton, "Her nose flies west, her mouth flies north" - the fashion bible put the gap-toothed beauty on its cover a record 24 times.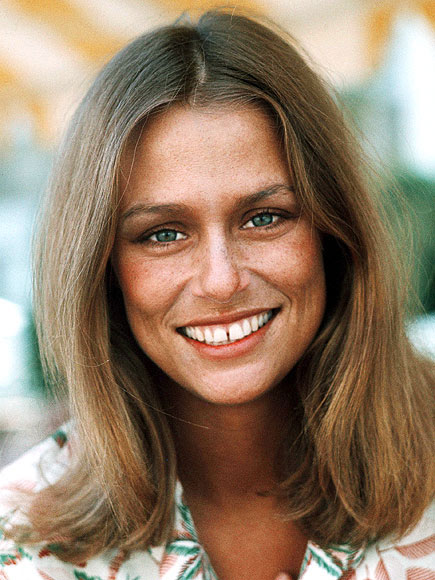 1980s
MICHELLE PFEIFFER
With her pouty lips and big blue eyes, moviegoers fell for Michelle Pfeiffer as hard as Al Pacino's Tony Montana in Scarface. After topping PEOPLE's Most Beautiful list in 1990, Pfeiffer confessed she's never been a fan of her most recognized feature, "I look like a duck ... It's the way my mouth sort of curls up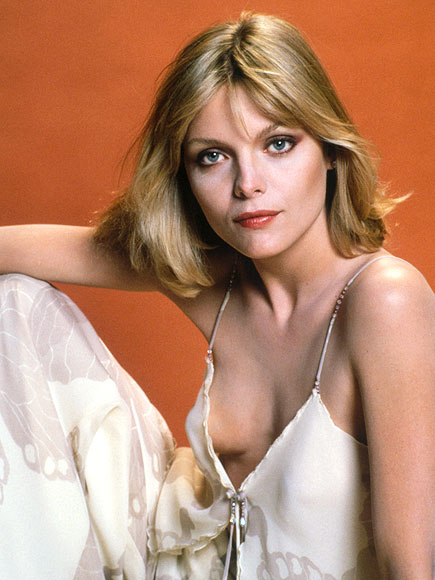 1980s
BROOKE SHIELDS
Nothing came between stardom and Shields in the '80s. A former child model and star, Shields's striking beauty and trademark brows made her a favorite of designers, magazine editors and directors alike. From frolicking semi-nude in The Blue Lagoon to slipping on skintight Calvins, Shields seduced a nation with her mix of innocence and sexuality, leading Time magazine to name her the Face of the '80s.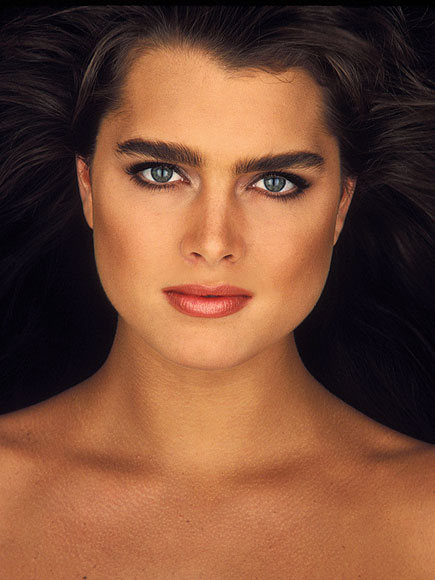 1980s
KIM BASINGER
Before she steamed up the big screen with Mickey Rourke in Nine½ Weeks, this former model was handpicked as a Bond Girl in Never Say Never Again by none other than Sean Connery's wife, who described her as perfect. "She has that old-fashioned star quality," L.A. Confidential director Curtis Hanson once said of his Oscar-winning leading lady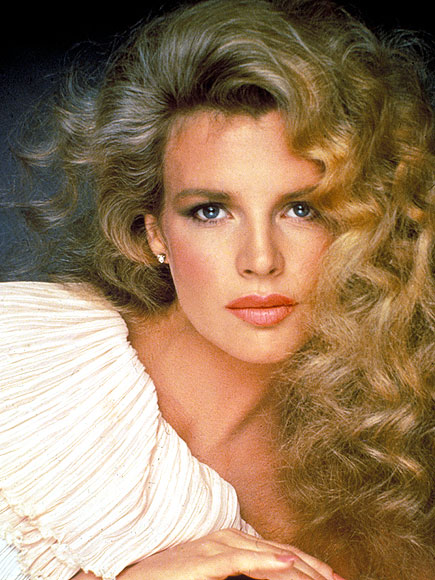 1990s
MEG RYAN
The Sleepless in Seattle star ruled the box office in the '90s as America's Sweetheart with irresistible performances including When Harry Met Sally and Sleepless in Seattle. Voted "cutest" by her high school classmates, her former Joe Versus the Volcano costar Tom Hanks said of the beauty with the girl-next-door good looks, "She's not a little wisp of a blondie."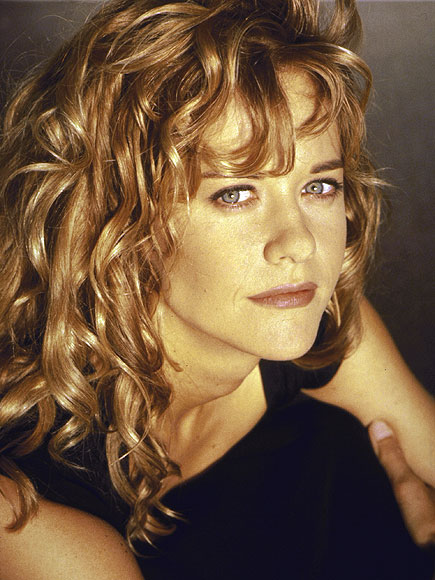 1990s
JULIA ROBERTS
The Pretty Woman burst onto the scene in 1990 with a riot of auburn curls, a toothy grin and an infectious laugh that filled the big screen. Dubbed the "blue-collar Audrey Hepburn" by a Hollywood producer, the Smyrna, Ga., native once said of herself: " I'm too tall to be a girl, I never had enough dresses to be a lady, I wouldn't call myself a woman. I'd say I'm somewhere between a chick and a broad."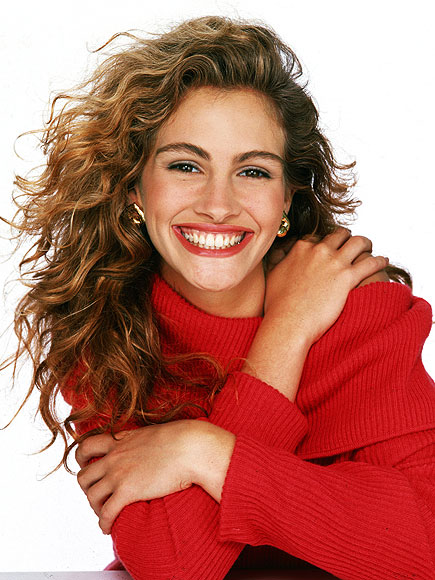 1990s
DEMI MOORE
She rose to stardom playing a shy, grieving fiancé in Ghost, but Moore went on to carve out a career that was anything but demure. Along the way to becoming the highest-paid actress of the time, Moore flaunted her assets in Striptease and posed nude at seven months pregnant on the cover of Vanity Fair. Now at 46, her husband of four years, Ashton Kutcher, says, "She becomes more beautiful to me by the minute."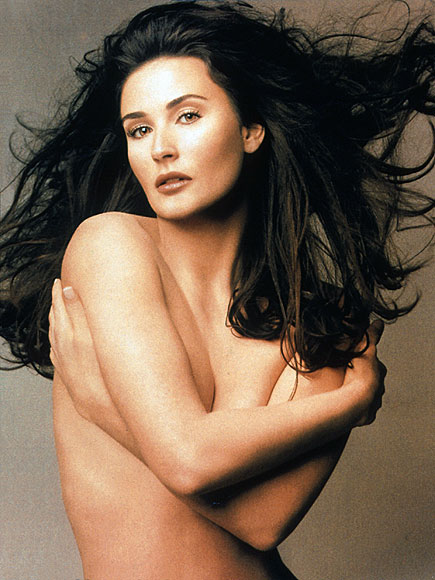 1990s
NICOLE KIDMAN
Named to PEOPLE's Most Beautiful list eight times, Kidman once despised her flaming locks and 5'10" stature - both of which she's learned to embrace. "There's something you hate about looking different and then there's something that it gives to you," says the Oscar-winning actress. "It makes you develop your personality. Because you don't conform, you have to find different ways of expressing yourself."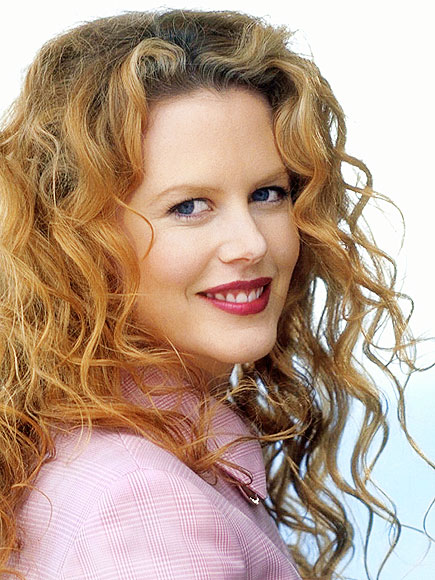 1990s
WINONA RYDER
A generation of Gen-X moviegoers fell in love with the pixie-haired actress after watching her in cult classics Heathers and Reality Bites. Ryder's luminous, doe-eyed beauty is almost otherworldly, says one of her admirers, director Joel Schumacher: "She looks almost Pre-Raphaelite. But at the same time, she is contemporary."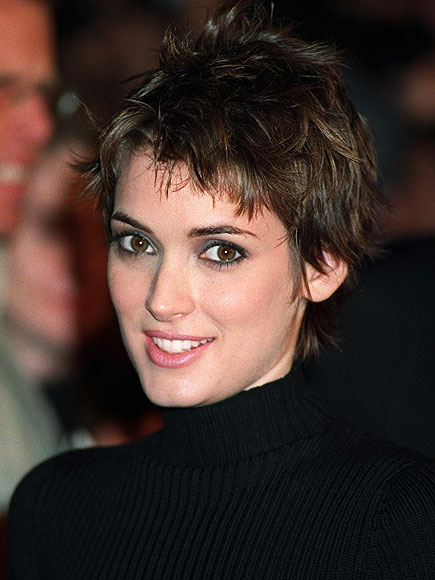 1990s

CAMERON DIAZ
After 15 years in Hollywood, there is no denying there is something about Cameron Diaz. Her appeal: This former California cheerleader with the crooked nose and the infectious giggle is really just one of the guys. Says her Something About Mary director Bobby Farrelly, "She is as close to the ideal woman as you can get."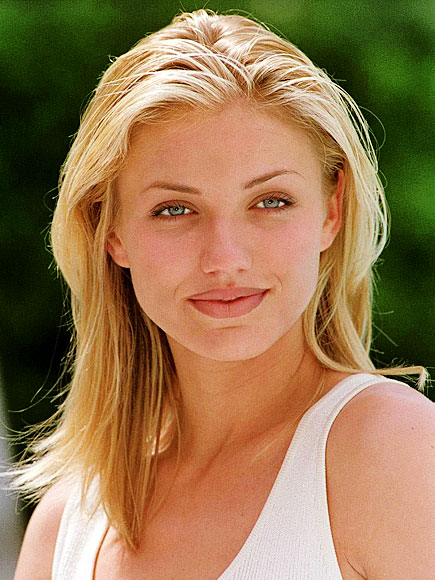 1990s
MICHELLE YEOH
Grace and strength are two contrasting qualities that perfectly describe Yeoh. One of PEOPLE's Most Beautiful in 1997, the Chinese actress crossed over to Hollywood when she portrayed a sexy yet strong Bond girl in Tomorrow Never Dies. Six years later, she showed off why she's known as "the queen of martial arts" in Ang Lee's Crouching Tiger, Hidden Dragon.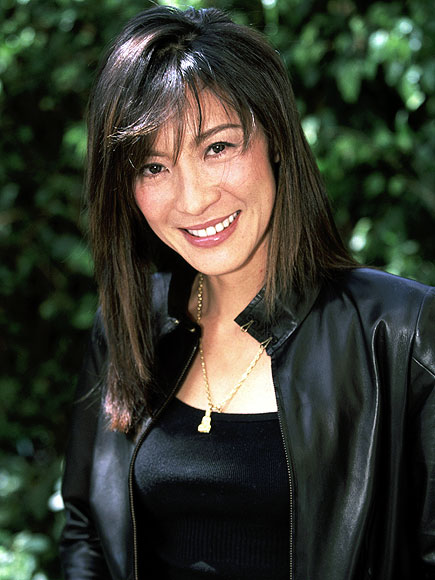 1990s

GWYNETH PALTROW
Paltrow channeled a modern-day Grace Kelly during her 1999 Oscar win for Shakespeare in Love, but her Great Expectations costar Hank Azaria says, "Audrey Hepburn comes to mind when you look at her." Still, Azaria adds, "Gwyneth is highly her own creation." No wonder the versatile actress can, by turns, bewitch Shakespeare and Iron Man.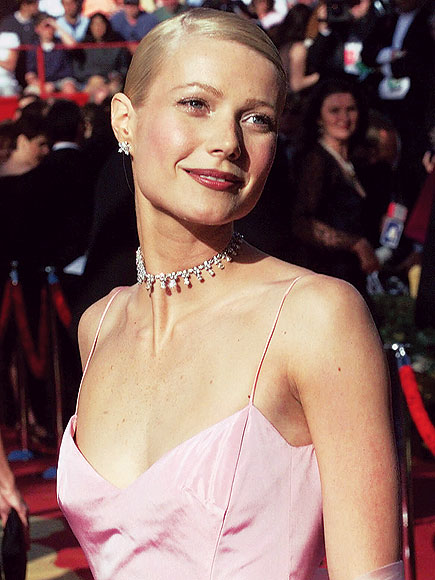 2000s
HALLE BERRY
Appearing on PEOPLE's Most Beautiful list 13 times since 1992 - and nabbing the cover in 2003 - Halle Berry has been making heads turn for two decades. But for this Academy Award winner, it's what's on the inside that is the key to her beauty. "My daughter's smile and her eight new teeth, the smell of fresh flowers ... feeling good about the woman I've become ... make me happy," she tells PEOPLE.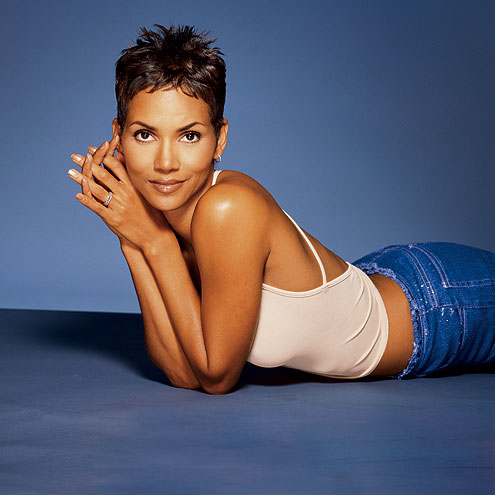 2000s
JENNIFER LOPEZ
Much praise has been devoted to her famous posterior, but there's no denying that Jennifer Lopez is so much more than the sum of her parts. "Jennifer is one of those people who, when they enter a room, change the molecular activity," her Out of Sight director Steven Soderbergh told PEOPLE. "It's some kind of life force that moves with her."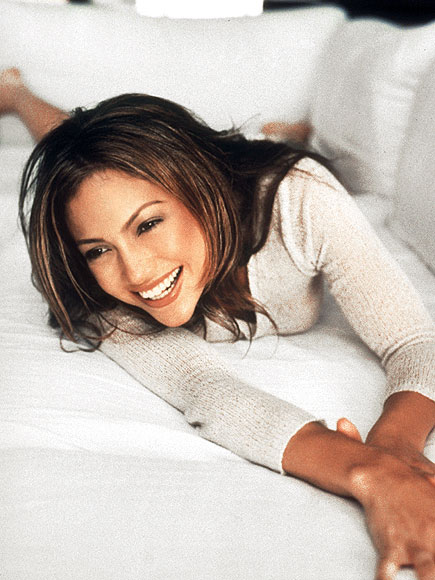 2000s
DREW BARRYMORE
Drew Barrymore has blossomed from an adorable child actor to a full-fledged star before the world's eyes. As PEOPLE's Most Beautiful cover girl in 2007, the actress said the key to her glow was inner beauty. "Happy people become like a mirror and they reflect that happiness," says Barrymore. "If somebody walks in the room and they're drop-dead gorgeous and sexy, it's really fun to look at. But if someone is giving of their spirit and they make you laugh and feel good, that's a whole other level of beauty."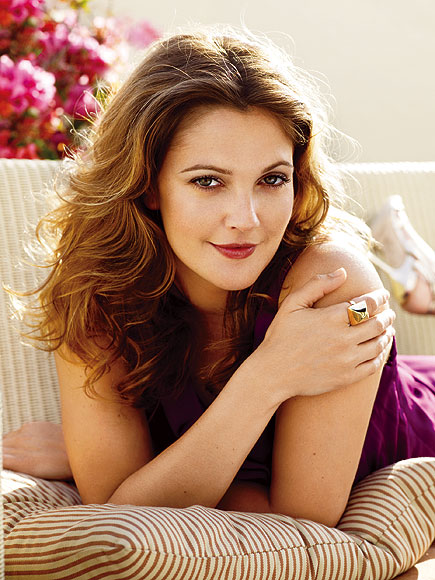 2000s
PENÉLOPE CRUZ
Known outside her native country as the Spanish enchantress, Cruz, has enamored both American moviegoers and her leading men (including Tom Cruise and Matthew McConaughey) with her mix of beauty and talent. Cruz once said, "The most difficult thing in the world is to start a career known only for your looks, and then to try to become a serious actress." But her startling performance in Vicky Cristina Barcelona changed that, earning her an Oscar in 2009.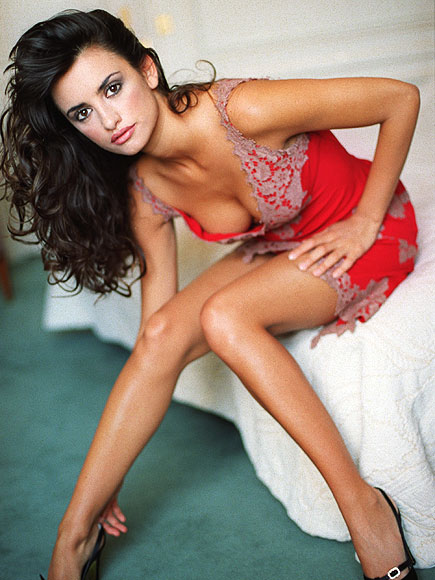 2000s

CHARLIZE THERON
In a town where blonde hair, blue-eyed actresses aren't hard to come by, Charlize Theron is clearly one-of-a-kind. The Oscar winner told PEOPLE she's simply a small-town girl who happens to have a very glamorous job: "I'm 50 percent farm girl. I can milk cows and get dirty and, when the time is right, put on heels and do my hair." But her Reindeer Games director John Frankenheimer begs to differ: "She's one of the most beautiful girls around. She's got the whole package."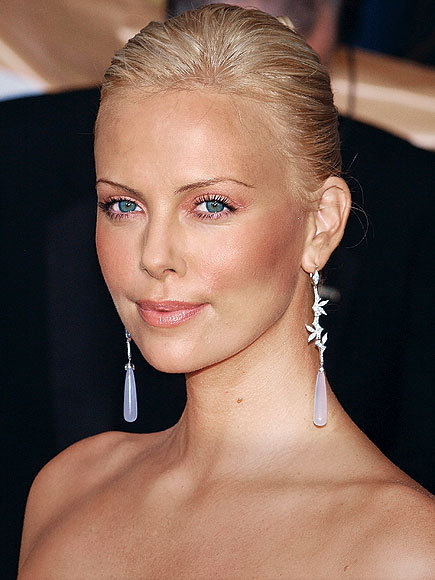 2000s
ANGELINA JOLIE
Topping countless most beautiful lists is nothing new for Angelina Jolie, who transitions between being a no-frills U.N. Goodwill Ambassador and busy mom of six to red-carpet Oscar winner effortlessly. Says her friend, musician Wyclef Jean: "She looks the most beautiful when she's in the field - natural, no makeup, nothing. ... It doesn't get any better than that."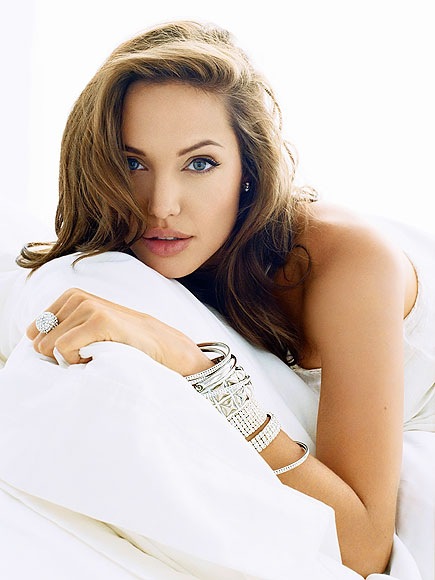 2000s
NATLIE PORTMAN
Often compared to Audrey Hepburn for her gamine-like beauty, Natalie Portman is both breathtakingly beautiful and Harvard-educated smart. "She's gorgeous," says Where the Heart Is director Matt Williams. "But people are also drawn to her for her intellect, substance and heart."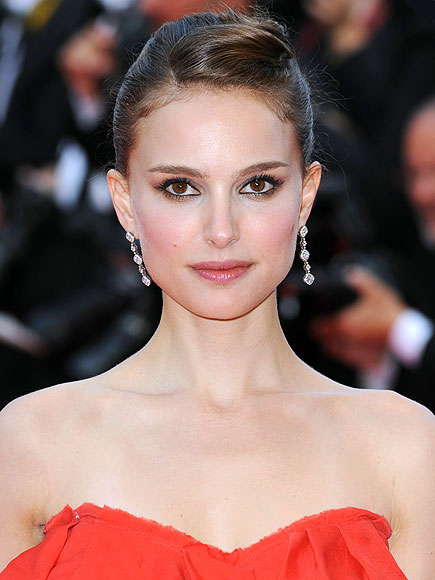 Source People.