So yeah, the thread that is stickied, that is for purchases, right? I may be stoopid, but shouldn't 'What did you purchase today?' and 'What are you wearing today?' should be 2 different topics. Anyways. If this is wrong, just ignore.
I'll start.
This weekend;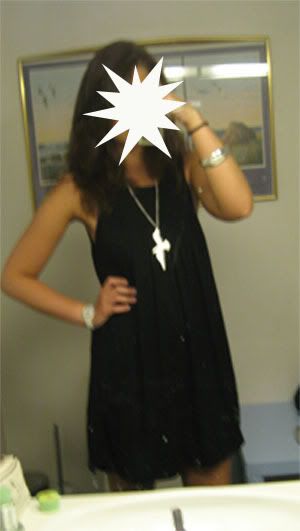 and
Sorry for the 2 different sized pictures.
First pic; early Saturday:
Black dress, chainstore in Norway called 'Vero Moda'
Necklace and bracelet, chainstore in Norway called 'Glitter'
Watch, the Chanel J12
Second pic: Saturday night:
Latexleggings, Swedish chain called 'Gina Tricot'
Tee, American Apparel
Purse, Chanel
Watch, my dads old Rolex
Flats, Topshop
Bracelet, CC Skye
I have a dirrrrty mirror.